Sagrat Cor University Hospital
Sagrat Cor University Hospital
Sagrat Cor University Hospital is the largest privately owned general hospital in Barcelona. Its goal is to prioritise patients' quality of life through qualified professionals, state-of-the-art medical technology, avant-garde techniques and personalised care.
Today, the hospital has a team of 1,100 staff members who carry out approximately 25,000 operations and treat more than 400,000 patients a year.
Given the quality of its medical team and the hospital's aim of improving healthcare through learning, teaching and research, Sagrat Cor University Hospital is a teaching unit for the Faculty of Medicine at the University of Barcelona and is certified by the Spanish Ministry of Health to train specialist doctors (MIR), pharmacists (FIR) and nurses (EIR). Every year, Sagrat Cor University Hospital helps to train more than 800 health workers.
Multilingual personalised care
Agreements with leading international insurers
Calle Viladomat 288
08029
Barcelona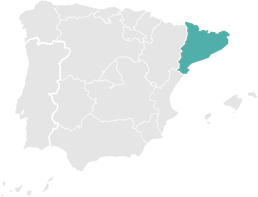 Quality and Excellence
UNE 179003 - Risk management for patient safety
UNE 179006 - Infection control in hospitals
ISO 9001 - Quality system certification
ISO 14001 - Environmental system certification
Acreditación de la unidad del dolor por la Sociedad Española del Dolor (SED)