Palma de Mallorca
A good living city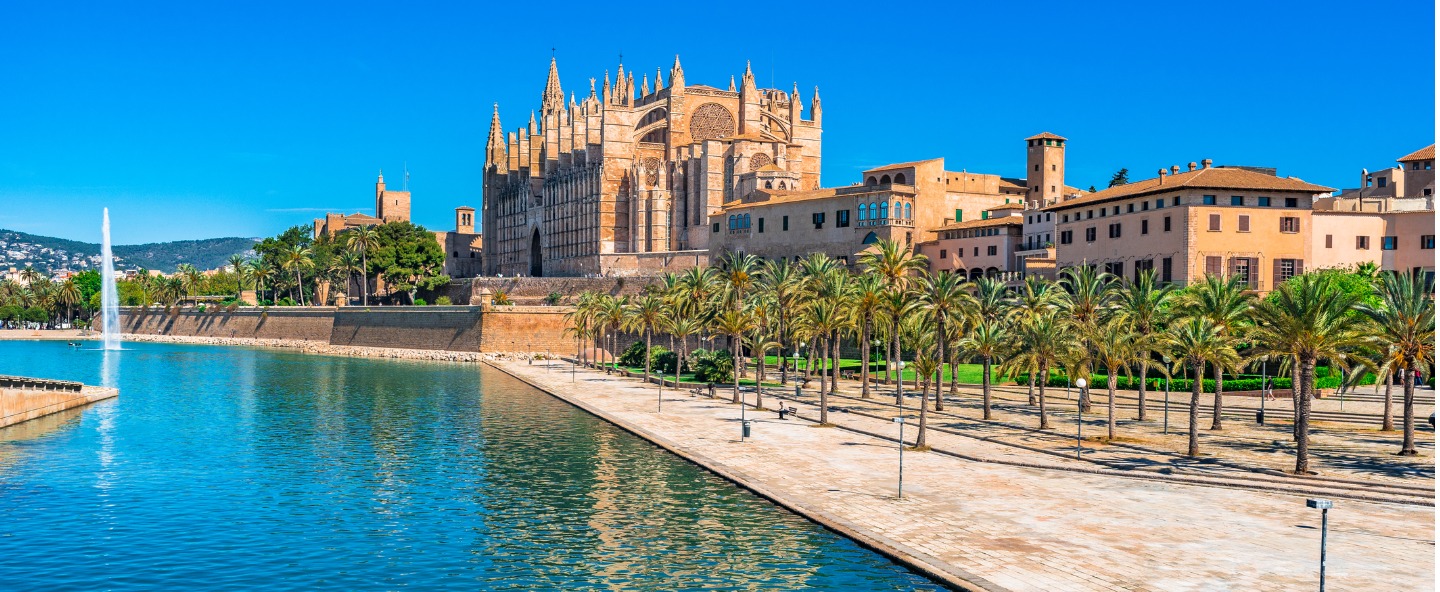 Palma de Mallorca:
A good living city
Palma de Mallorca is home to unparalleled landscapes, highlighting its seafront location with a frontline seafront where we can see emblematic buildings.
Discover its gastronomy with the best Mediterranean flavors, culture, and the surroundings of the city with pristine beaches. This modern city has all kinds of entertainment options, which we hope you can enjoy during your treatment.
¿What can Palma de Mallorca offer you?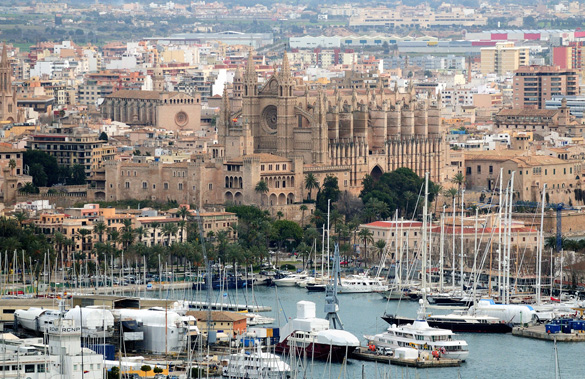 Activities
Some of the recommended activities to relax and enjoy your stay is to discover the scenic and cultural richness of Palma de Mallorca; a stroll through the old town, sunbathing on the beach, shopping in the Passieg des Born, exploring the Cathedral, Almudaina Palace, the Lonja and the Plaza Mayor and ending the journey in the district of Santa Catalina.

Paseo Marítimo
Casco histórico de Palma
La Lonja
La Calatrava
Santa Catalina
Bahía de Palma
Portixol
Paseo del Borne
Barrio judío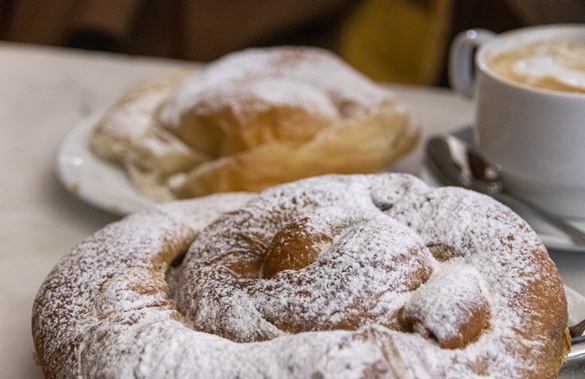 Gastronomy
Because of its maritime and strategic location, Mallorca is a place whose gastronomy has influences from different cultures and that can be appreciated in many of its dishes and typical products that show its historical richness through its flavors.

Ensaimadas
Pan con tomate
Arrós brut
Tumbet
Caracoles a la mallorquina
Sopa mallorquina
Sobrasada
Coca de Trampó
Caldereta mallorquina
Panades mallorquinas
Mercado San Juan
Mercado 1930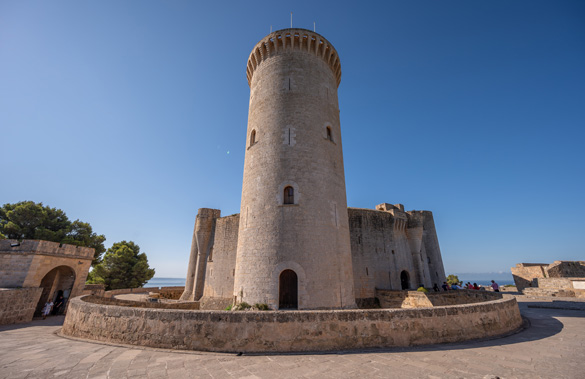 Culture
Palma de Mallorca has a rich cultural tradition inherited from the Roman, Arab and Catholic civilizations. The city was officially born as a Roman foundation in 123 BC, under the influence of Roman general Quintus Caecilius Metellus.
For centuries, musicians, painters such as Miró or Barceló, and writers such as Rubén Darío or Cela, have chosen this Mediterranean territory as a refuge. Today, contemporary art and culture is one of the hallmarks of the island.

La Catedral de Mallorca
El Palacio Real de la Almudaina
Castillo de Belver
La Plaza Mayor
Baños árabes
Jardines S´Hort del Rei
Palau March Museu
Es Baluard. Museo de Arte Moderno y Contemporáneo de Palma
Fundación Miró Mallorca
Weather in Palma de Mallorca
Palma de Mallorca has a pleasant climate all year round, and more than 300 days of sunshine per year. Its climate is Mediterranean and is characterized by mild average temperatures, (with average maximum summer days of 29/31º and average minimum winter nights of 5/9º).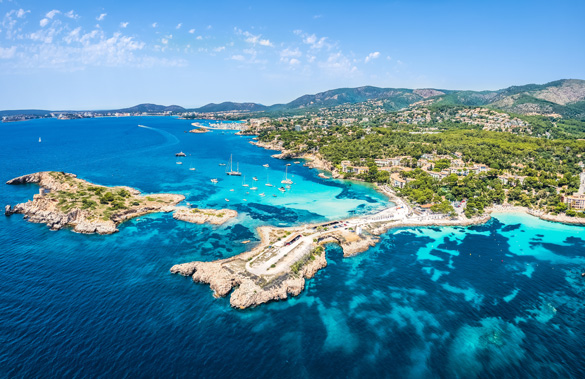 How to get to Palma de Mallorca?
Airports

Ferry

Port of Palma
The island of Mallorca has 2 ports, Palma de Mallorca and Alcúdia. From the port of Palma ferries depart daily to the mainland (ports of Denia and Valencia) and to the islands of Ibiza, Menorca and Formentera. Boats sailing from Mallorca to Barcelona usually depart from the port of Alcúdia.
How to move around Palma de Mallorca?
We provide you with several options to move around Palma de Mallorca.

Bus
EMT and TIB bus network
On the island of Mallorca you can find the buses that belong to the EMT and operate in the center of Palma, and the TIB, yellow buses that are in charge of linking the different towns of Mallorca.
https://www.emtpalma.cat/es/lineas-horarios

https://www.tib.org/es/lineas-y-horarios


Metro and train
The metro of Palma is a fast and easy system to move around the capital of Mallorca.
Mallorca has three train lines: t1, t2 and t3. The first one links Palma with Inca, the second one with Sa Pobla and the last one with Manacor. Its network is mainly deployed in the interior of the island.
https://www.tib.org/es/lineas-y-horarios


Taxi
It is a comfortable alternative to move around Palma de Mallorca. The cabs at Palma are white with a red and yellow stripe.
Radio Taxi Mallorca: 971 20 12 12.
Radio Taxi Palma: 971 40 14 14.
Teletaxi de Palma: 971 20 09 00.
Soller Train
Travel in Mallorca in a train of 1912 and travel through the landscapes of the interior of the island.
https://trendesoller.com/index