Dr. Antonio Berruezo
Arrhythmia Specialist at Teknon Medical Centre
Dr. Berruezo is one of Europe's most experienced arrhythmia specialists in interventional treatment for cardiac arrhythmia. He is also renowned for his work in the prevention and treatment of sudden death, and pacemaker and defibrillator implantation.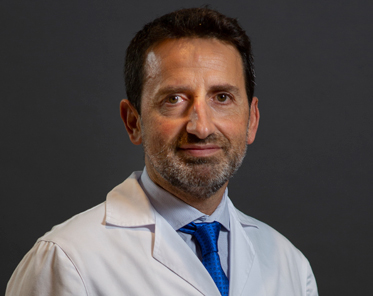 Professional experience
Currently an arrhythmia specialist at Teknon Medical Centre.
For 15 years he has worked at Barcelona Hospital Clinic, leading and coordinating the research and scientific work of the Ventricular Arrhythmia Unit.
Membership in scientific societies
Dr. Berruezo is currently a member of the small group of specialists in charge of writing cardiac arrhythmia treatment guidelines for American, European and Asian scientific societies.
Research and teaching
He leads international courses on treatment techniques through ablation, and arrhythmia which causes sudden death. He has written over 200 research articles in the most prestigious international journals.
Languages for clinical practice