Dr. José Enrique Rodríguez Hernández
Dr. José Enrique Rodríguez Hernández
Head of the Cardiac Surgery Unit at Ruber International Hospital, Madrid in H. Ruber Juan Bravo
With nearly 40 years' experience, Dr. José Enrique Rodríguez has seen the evolution of cardiac surgery in Spain. From the first transplants (in 1984, he was a member of one of Spain's first transplant teams at Puerta de Hierro Clinic), the birth of artificial hearts (he helped to introduce this technology to Spain), the first coronary surgeries without extracorporeal circulation, etc.
The Community of Madrid awarded his team for the technological innovation and minimally invasive surgery that it brought to Spain, together with other groups. He has also pioneered transapical aortic valve implantation surgery. He has worked at Ruber International Hospital for over 15 years and has operated on over 15,000 patients.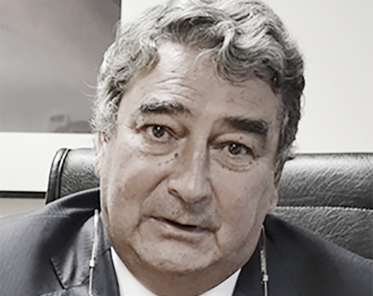 Professional experience
Head of the Cardiac Surgery Unit at Ruber International Hospital, Madrid.
Head of Cardiac Surgery at Sanitas La Zarzuela University Hospital.
Head of Cardiac Surgery at San Carlos Hospital Clinic in Madrid since 2003.
Head of Cardiac Surgery at 12 de Octubre Hospital in Madrid (1989-2003).
Assistant Head of Cardiovascular and Thoracic Surgery at Puerta de Hierro Clinic (1983-1988).
Membership in scientific societies
Spanish Society of Thoracic and Cardiovascular Surgery.
Spanish Society of Cardiology
Spanish Society of Experimental Surgery.
International College of Angiology.
International Society of Heart and Lung Transplantation.
International member of many studies, mainly FREEDOM, SYNTAX and ARTS.
Research and teaching
Over 100 Spanish language articles.
Over 40 English language articles.
Languages for clinical practice