Dra. Maider Martos Martin
Dra. Maider Martos Martin
Spécialiste de l'appareil digestif de la Polyclinique de Gipuzkoa
Dr Maider Martos Martín has vast experience in the digestive system as a gastrointestinal surgeon. She specialises in gastroenterology and general hepatology, as well as basic and advanced endoscopy.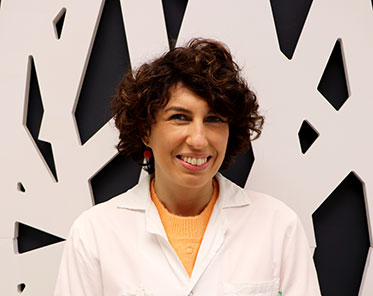 Expérience professionnelle
Specialist attending physician in the Digestive System Department at Donostia University Hospital, 2012-present.
Digestive system specialist at Gipuzkoa Polyclinic, 2022-present.
Appartenance à des sociétés scientifiques
Spanish Society of Digestive Pathology (SEPD).
Spanish Association of Pancreatology (AESPANC).
Spanish Association of Gastroenterology (AEG).
Spanish Association for the Study of the Liver (AEEH).
Basque-Navarre Society for Gastroenterology.
Recherche et enseignement
Master's in advanced digestive endoscopy.
Involved in several registries within the Spanish Society for Gastroenterology. Red-Cap Platform, currently the Basque-Navarre Registry for Chronic Pancreatitis (PaN-Eus).
Langues pour la pratique clinique
Spanish, Basque and English.