Dra. Mª Cruz Peláez Ribón
Dra. Mª Cruz Peláez Ribón
Coordinator of the Pediatrics area of the Hospital and the Quirónsalud Medical Center in HQS Toledo.
Pediatrics
Pediatrics Hospitalization
Neonatology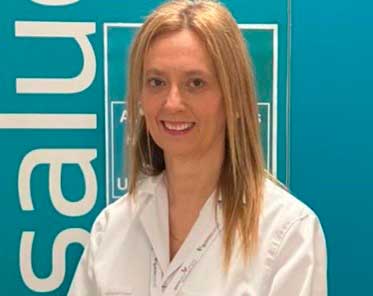 Expérience professionnelle
Head of the Pediatric Service at Hospital Quirónsalud Toledo since 2018. Pediatric Consultation. Head of Pediatric hospitalization.
Member of the patient safety committee Hospital Quirónsalud Toledo.
Assistance pediatrics and neonatology at Hospital Quirónsalud Sur in Alcorcón since 2007. Pediatrician in charge of the pediatrics and neonatology Ward (with neonatal PICU)
2002- 2018: Area pediatrician in primary care. SESCAM Health Service of Castilla la Mancha. Pediatrician consultant in three towns in Toledo. Programs of consultations where i develop part of the healthy child program and follow up of more specific pathologies referred by family doctors and in coordination with the pediatrics department of the Virgen de la Salud Hospital in Toledo.
2001-2002: Pediatrician of the primary care team. Area 11. Community of Madrid.
Team pediatrician in primary care at the Ciempozuelos Clinic. Guards in the center.
Langues pour la pratique clinique